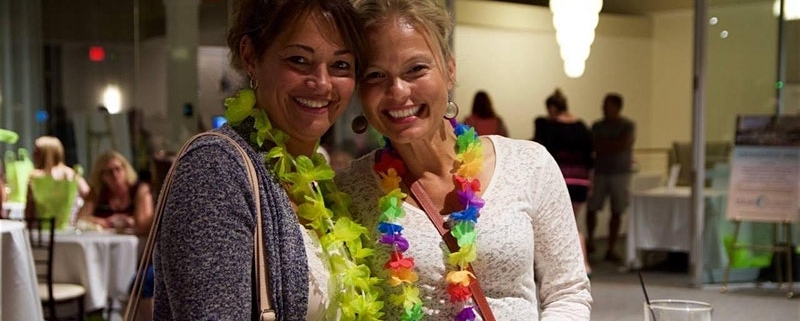 August 6, 2020 Downtown/Waterfront AC Hotel by Marriott , Portsmouth, NH 5:50-8:30pm
Once again its time to wine down for a night out with your girlfriends in style! Join us for an evening at the beautiful AC Hotel by Marriott Downtown Portsmouth What better way to unwind after a day of work than to shop, drink, eat and have fun! A great way to get away for a few hours and catch up – or maybe the kick off to a bachelorette party! If you are looking for something different to do this is it!
We will have vendors to keep you up to date on fashion tips and trends, get a pedicure, visit with a psychic, paint your own item by drinkable arts, or just browse around and chat!
You must be present to win one of our amazing prizes worth thousands of dollars including a grand prize … a FREE VACATION!!! YES, you heard correctly… One lucky person will win an 8 day/7night vacation! We will also have raffles to benefit the New Hampshire Breast Cancer Coalition!
Gather up a group of 10 or more and you will get a discounted ticket prices.
Order your tickets online and receive a complimentary glass of wine or beer along with a FREE Trip! Win a 8 day/ 7 night Vacation, or enter many of the raffles to support the NH Breast Cancer Coalition! So much to do – so much fun!
https://www.eventbrite.com/e/portsmouth-girls-night-out-event-tickets-101553778084′ link_target='_blank' size='x-large' position='center' label_display=" icon_select='yes' icon='ue859′ font='entypo-fontello' color='theme-color' custom_bg='#444444′ custom_font='#ffffff' av_uid='av-34at22′ admin_preview_bg="]
https://myneevent.com/wp-content/uploads/2020/03/lebanon-girls-night-april.jpg
400
800
admin
https://myneevent.com/wp-content/uploads/2019/05/logo-nh-events.jpg
admin
2020-05-07 18:58:13
2020-05-08 18:58:46
Portsmouth Girls Night Out